Brittany wrote this on 16 December 2014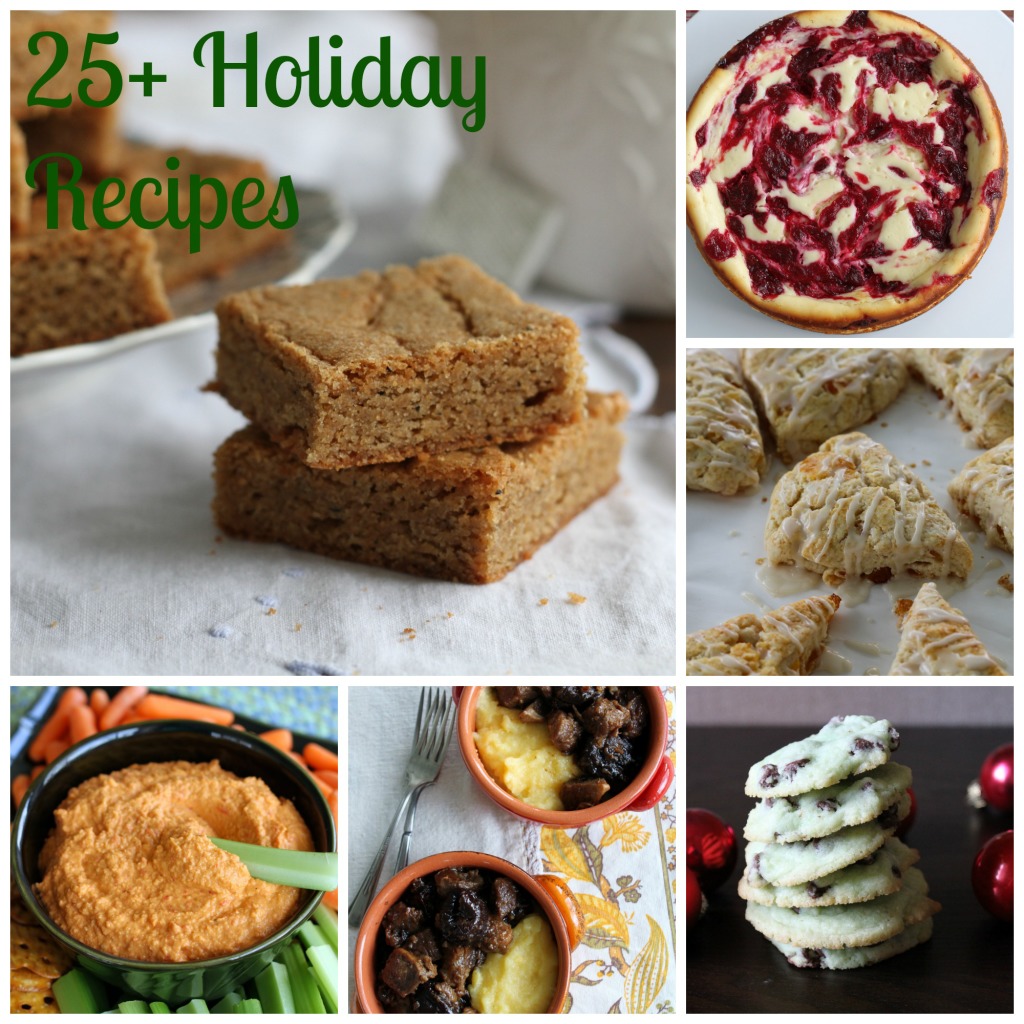 I love it when bloggers make lists of recipes this time of year.  Don't you?  It is so handy to have such fun foods all in one place!  I am no exception and this collection may be my favorite ever.  A little bit sweet and a little bit savory, this has some of everything from the Brittany's Pantry archives so that you can add in a dish or two to aid in your menu planning!  Hope this gives you some ideas!  Enjoy!
Appetizers & Starters
Roasted Pepper Hummus – So pretty, so healthy, and so easy.  A great snack to set out that accommodates picky eaters and those with food sensitivities alike!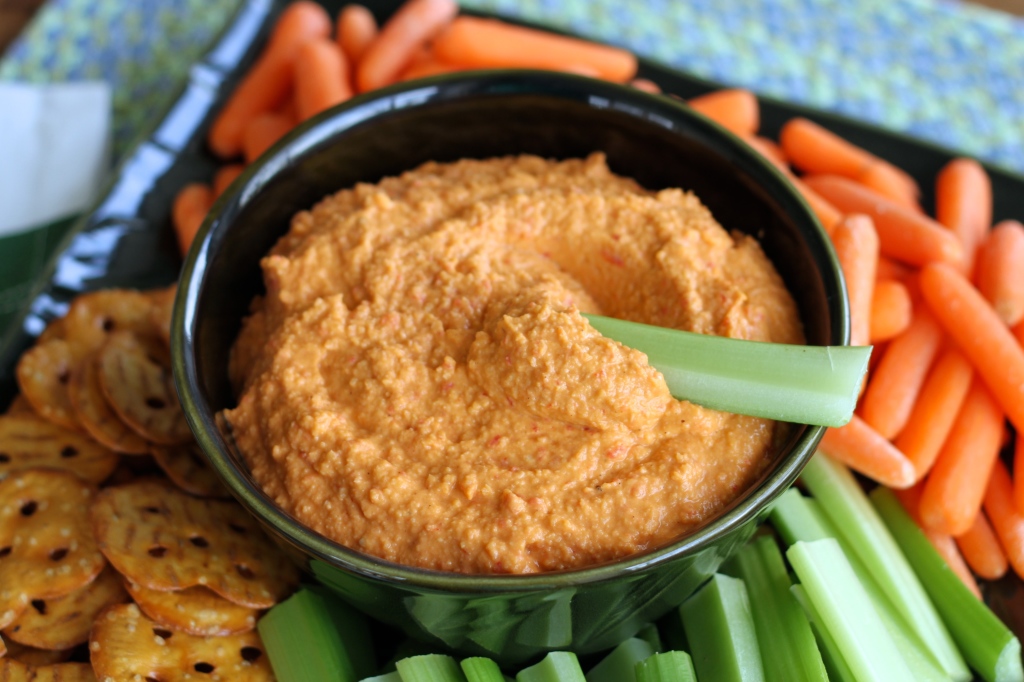 Mini Corn Muffins – A great little two bite snack that you can bake up and tuck in the freezer.  Defrost and serve for a no mess nibble that sits perfectly on a cocktail plate!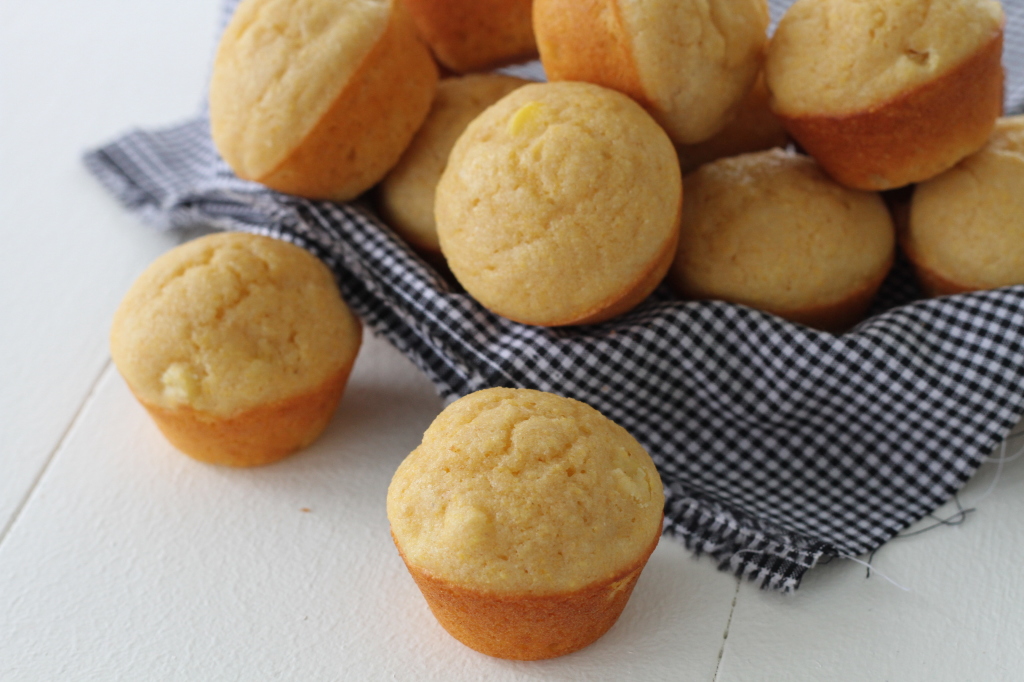 Instant Veggie Dip – This genius dip gets mixed up ahead of time so the flavors meld.  It also doubles as a gift!  Mix up the spices, pour them in to a jar, and top with a ribbon and the completed instructions.  Who wouldn't want that under the tree?!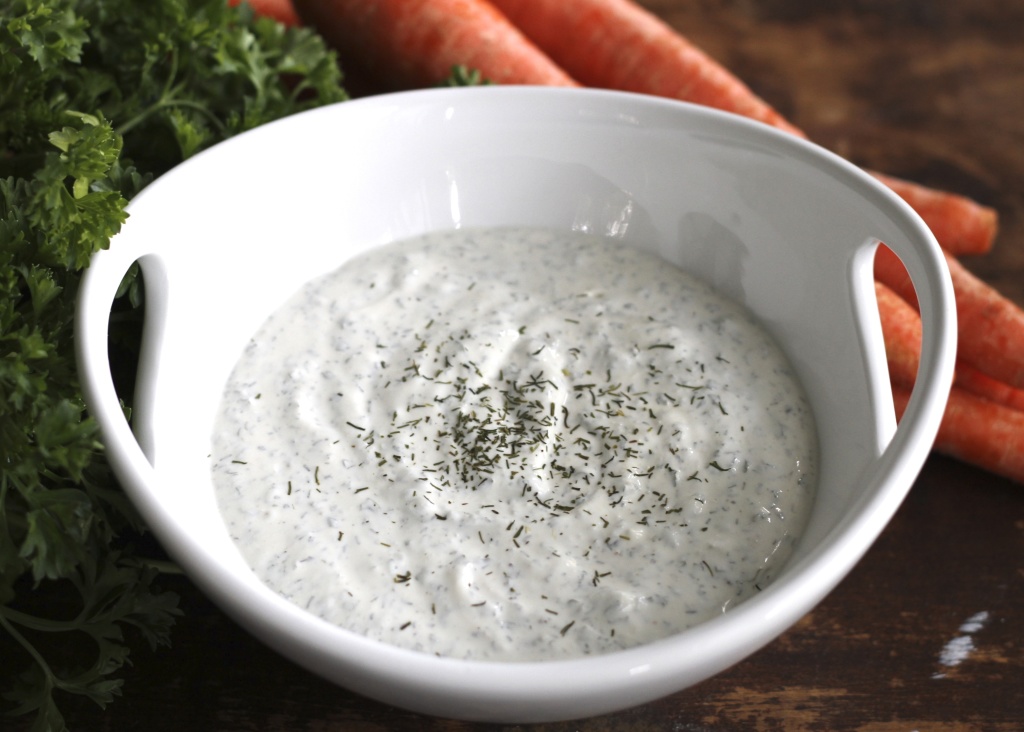 Roasted Shrimp W/Two Sauces – Shrimp and dip are a party staple, but this version turns it up a notch!  Roasting brings out the sweet flavor of the seafood, and the Bloody Mary Cocktail Sauce and Tangy Mango Sauce gives your guests two spectacular choices!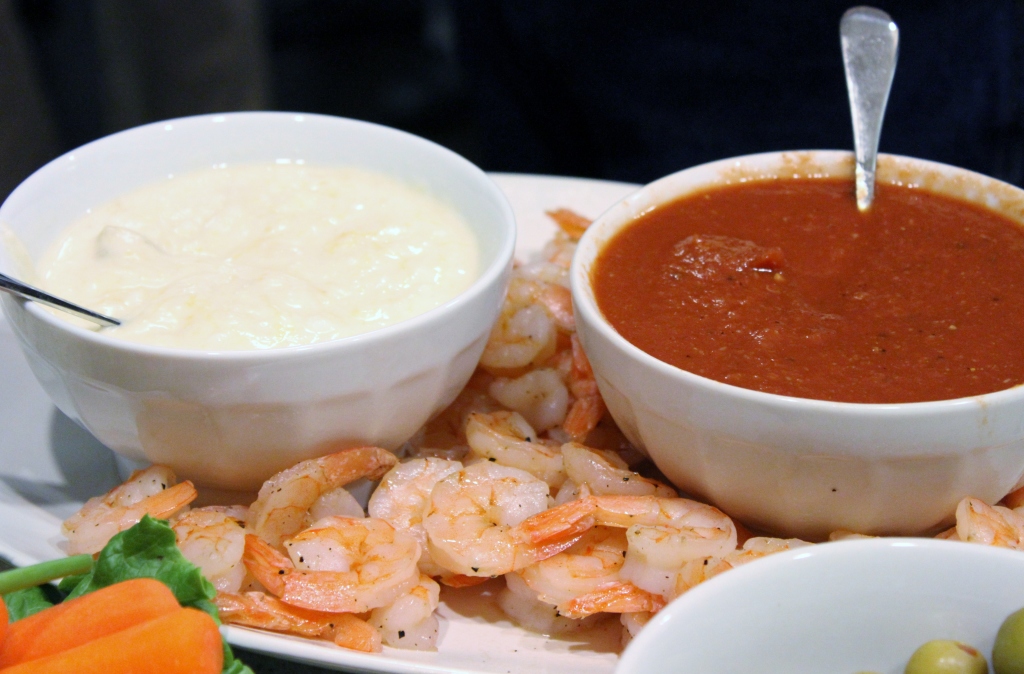 Sun-Dried Tomato Dip – I cannot say enough good things about this dip.  Trust me when I tell you it is absolutely spectacular.  And gorgeous too, yes?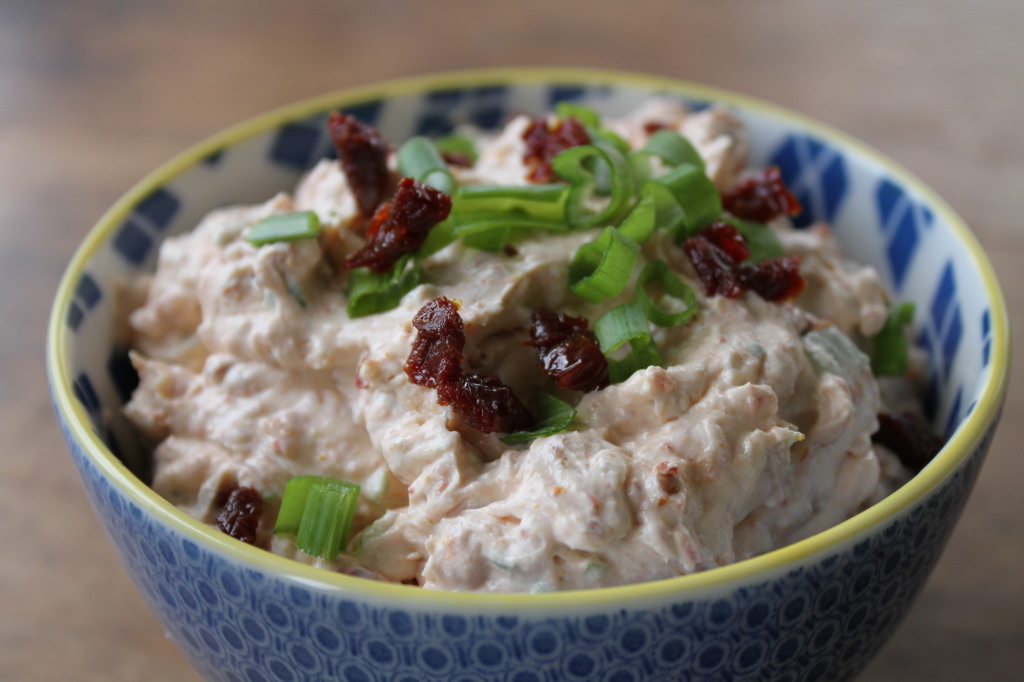 Drinks & Beverages
Spiced Tea Mix – Tea, orange, and Christmas spices come together for this hot drink.  Also fantastic for a gift, I am particularly in love with this recipe since it lets me rock out all retro and use TANG.  Remember Tang?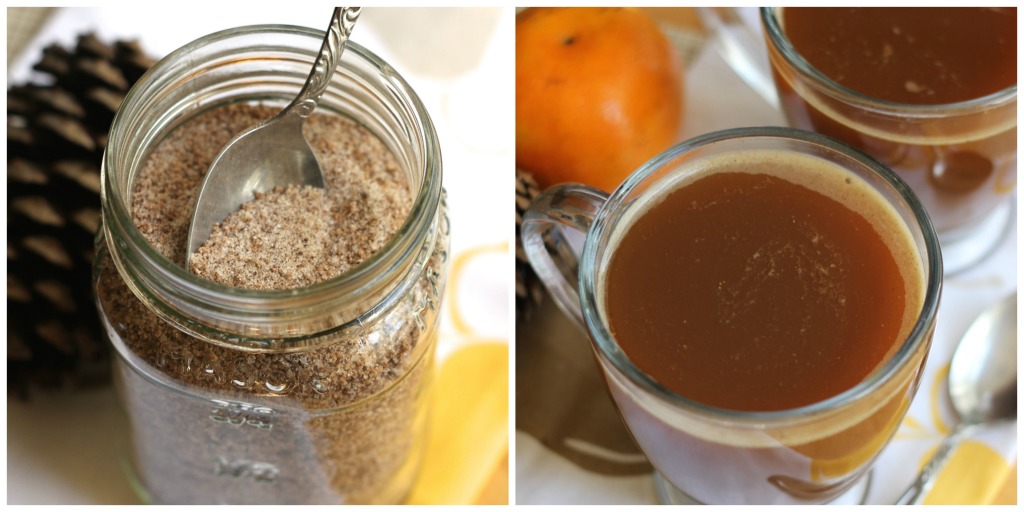 Homemade Instant Hot Chocolate Mix – This recipe is just what it says.  Make a big batch out of ingredients in your pantry (that you can actually pronounce) and use it all season long.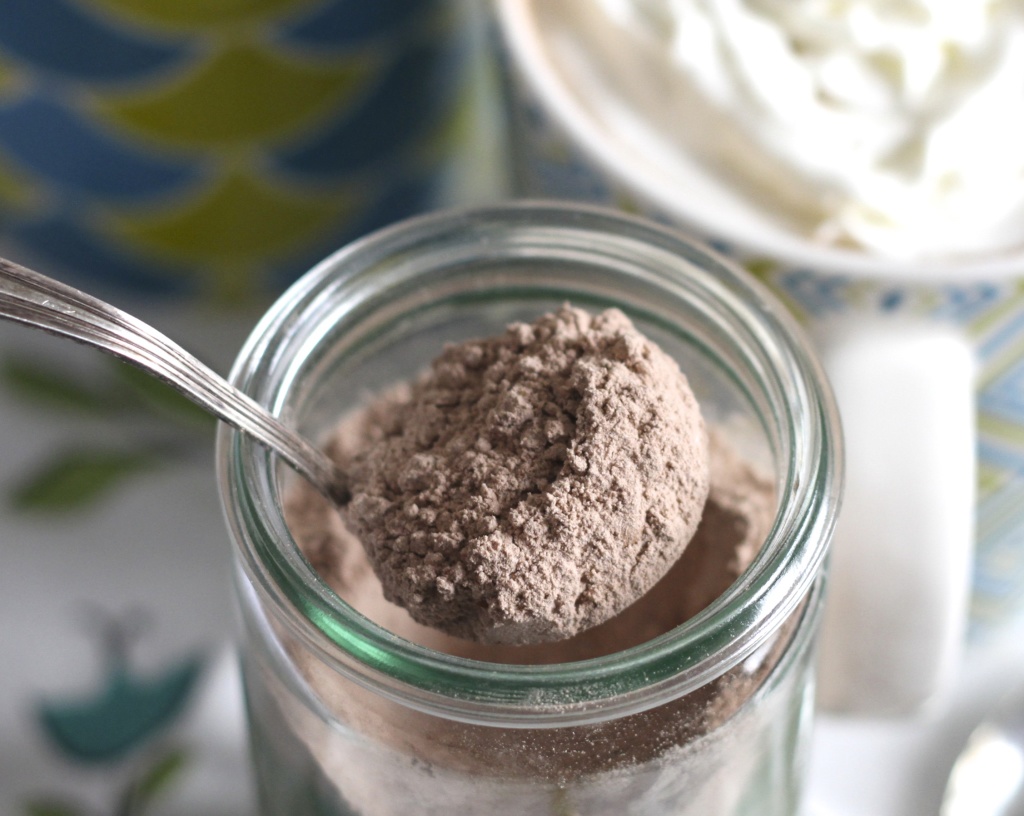 Hot Apple Cider – Simple, classic, and you can make it in your crockpot.  Score.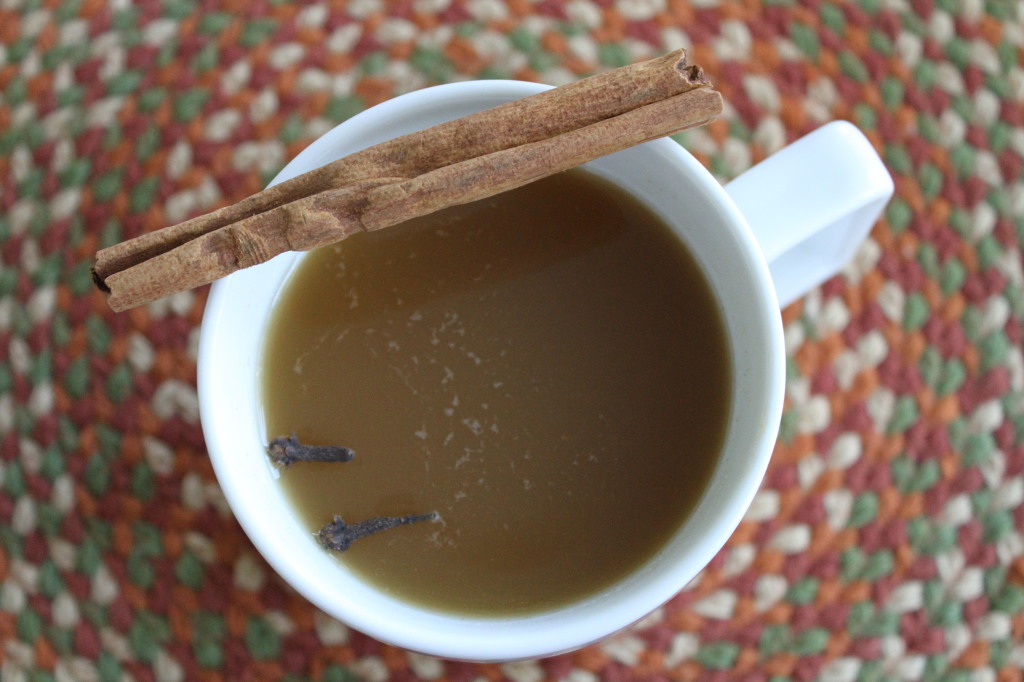 Holiday PUNCH – Such a gorgeous beverage!  This tangy punch is appealing to the eye, as well as being darn tasty.  One of my favorites!  Set out a bottle of spirits on the side for those who wish to make it a full on cocktail!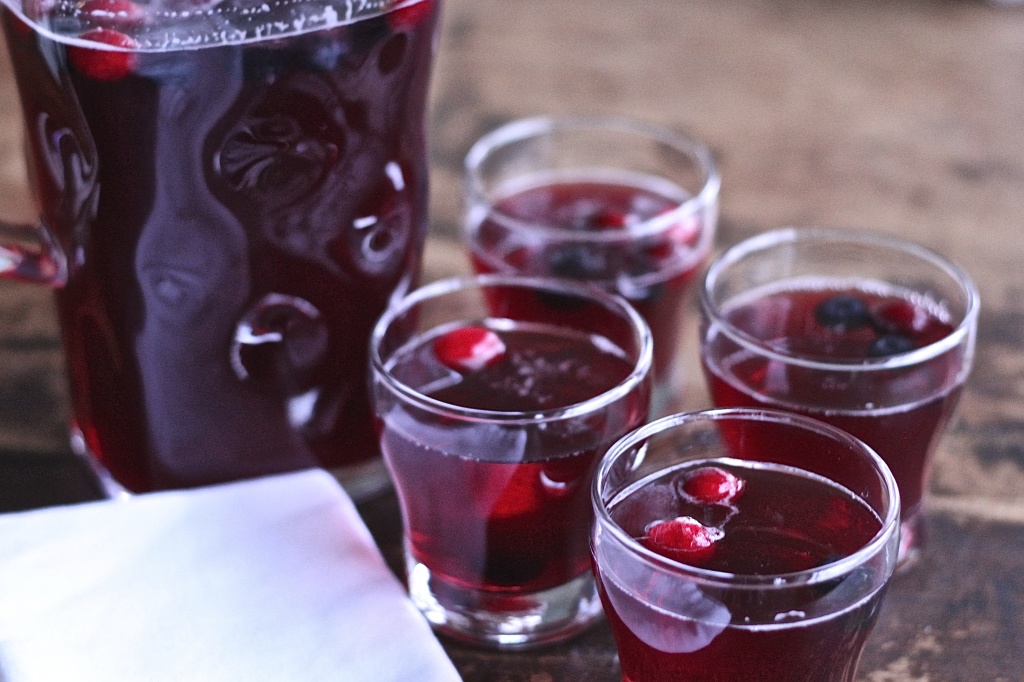 Main & Sides
Roast Pork W/Mustard & Peach Glaze – I make this year round, but the flavor is certainly worthy of a holiday meal.  The best part?  It is incredibly easy, leaving your mind to focus on other things.  Like what to get your Secret Santa.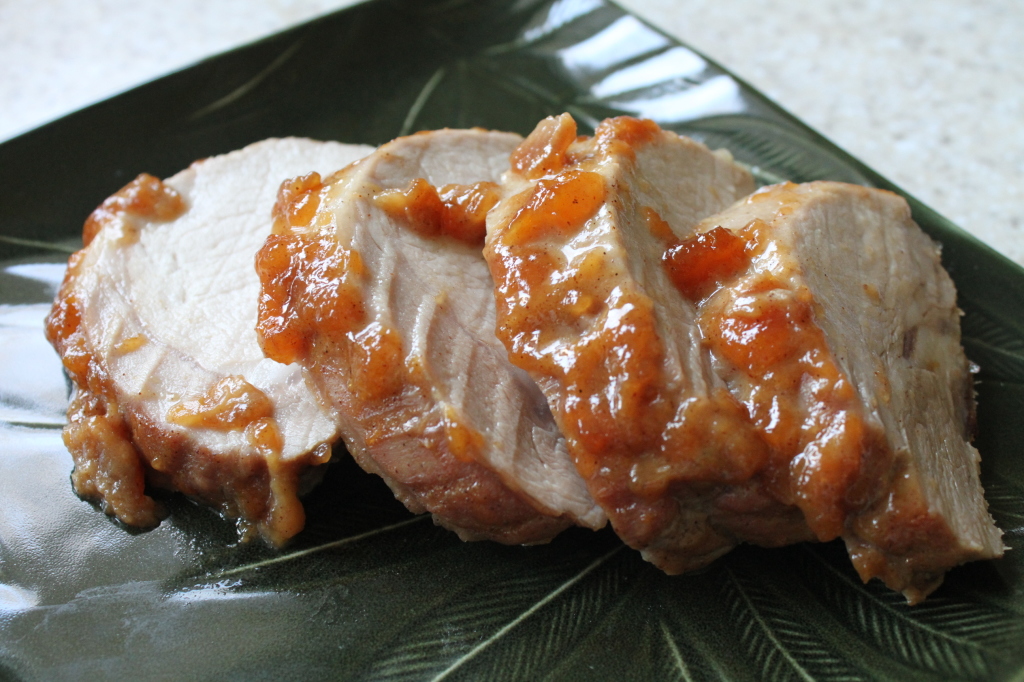 Pomegranate Glazed Carrots – Few recipes are as universally pleasing to the masses as this one is.  Gorgeous on a buffet and beautiful on the plate, these jewel-like veggies are a stunning-and healthy-addition to any menu!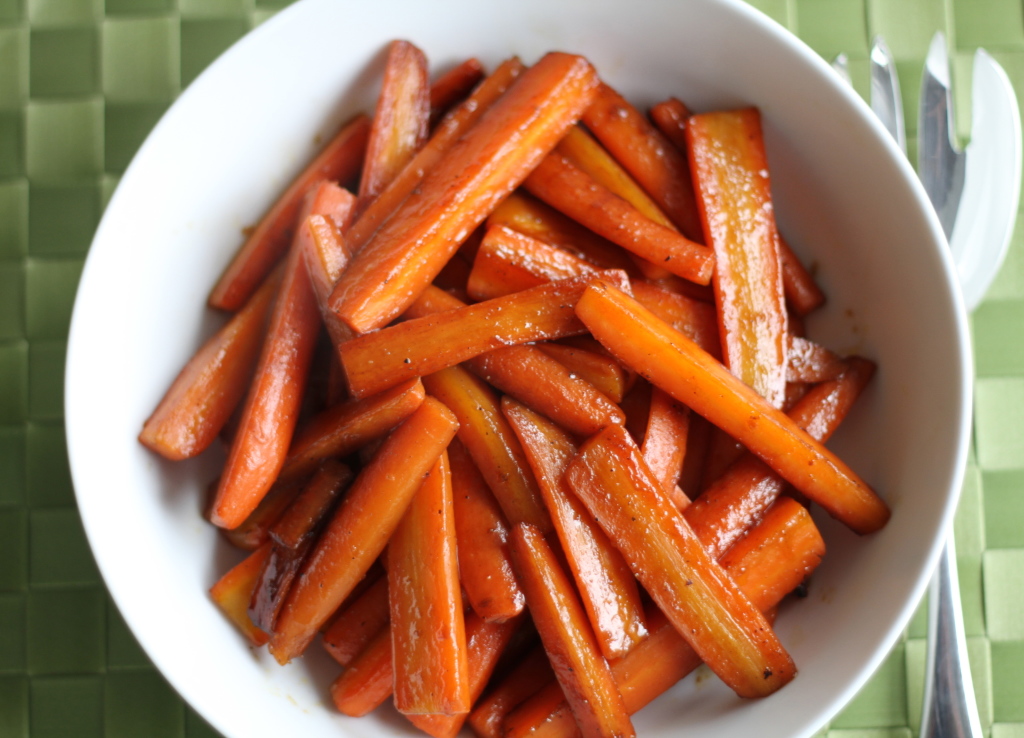 Lemon Potatoes – Take advantage of the citrus in the supermarkets right now and make this light dish!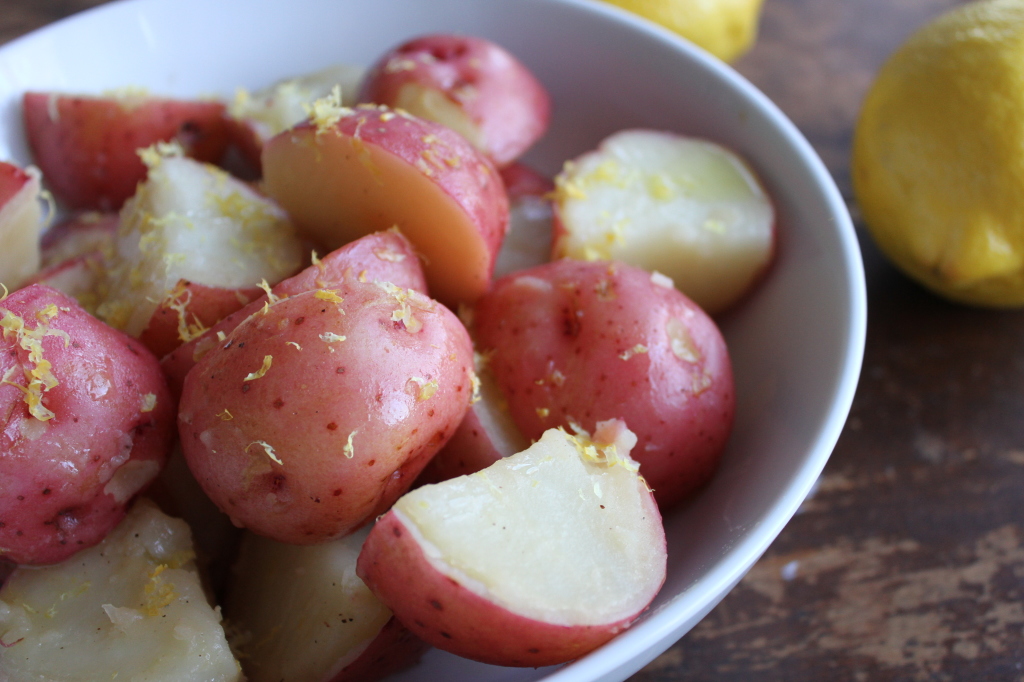 Pork & Prune Stew – Served with creamy polenta or mashed potatoes, this stew is a showstopper.  Easy, surprisingly low fat, and absolutely bursting with flavor.  Just right when you need a comforting dish that can be gently reheated when company shows up.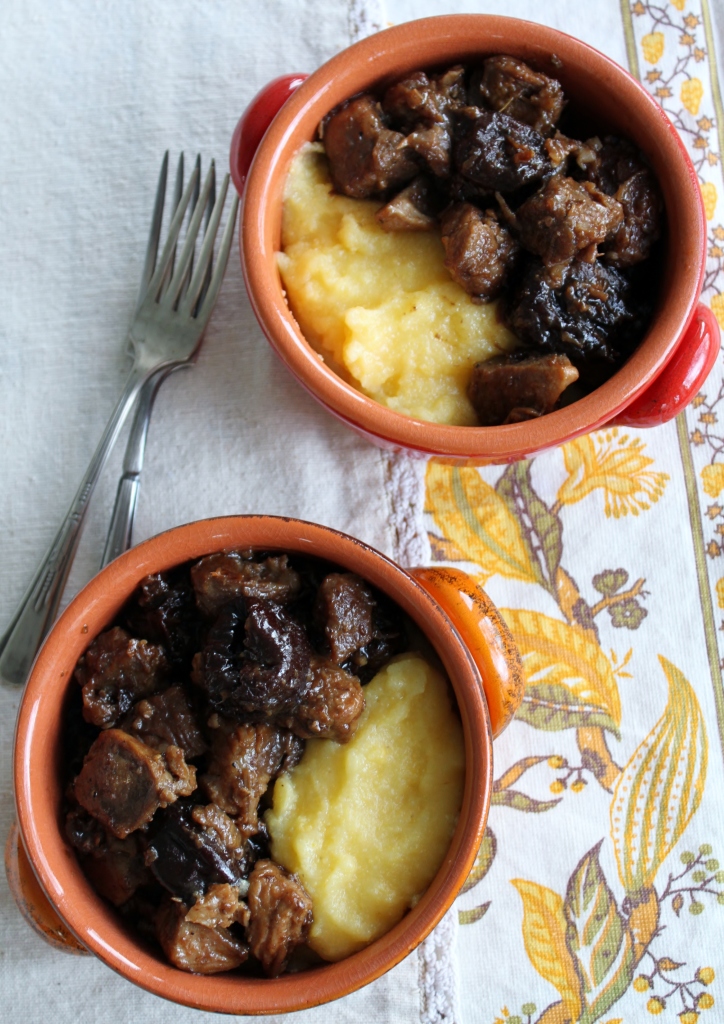 Creamy Penne W/Shrimp – This pasta is so special, we made it a New Years tradition.  We look forward to it every year and it never disappoints.  Positively drool worthy.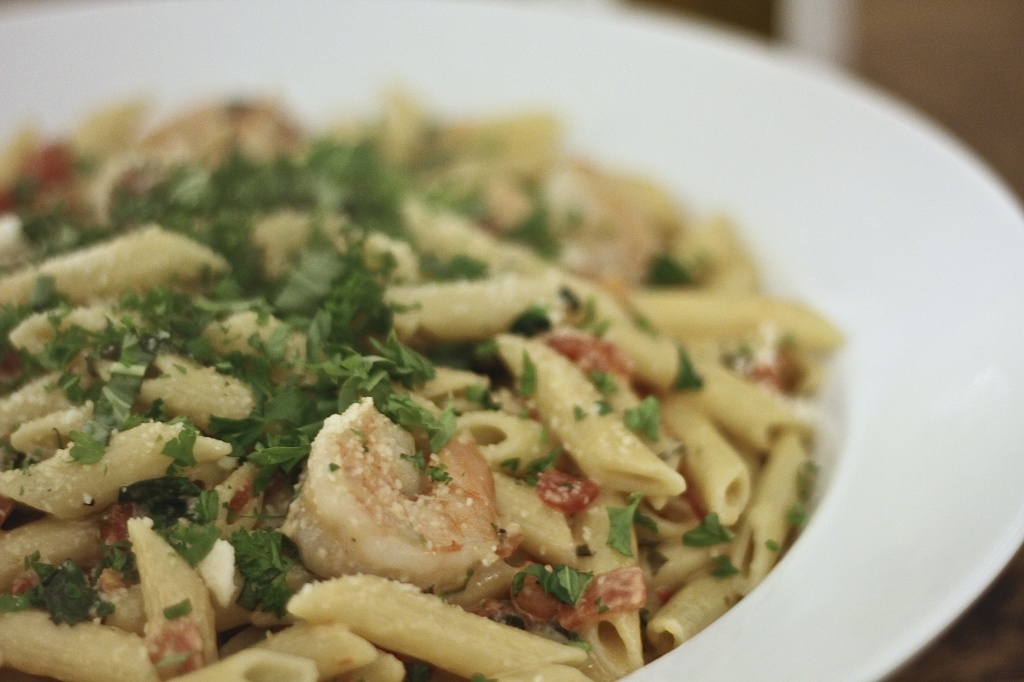 Baked Goods
Cranberry Orange Pumpkin Spice Muffins – Can't. Stop. Eating. Them.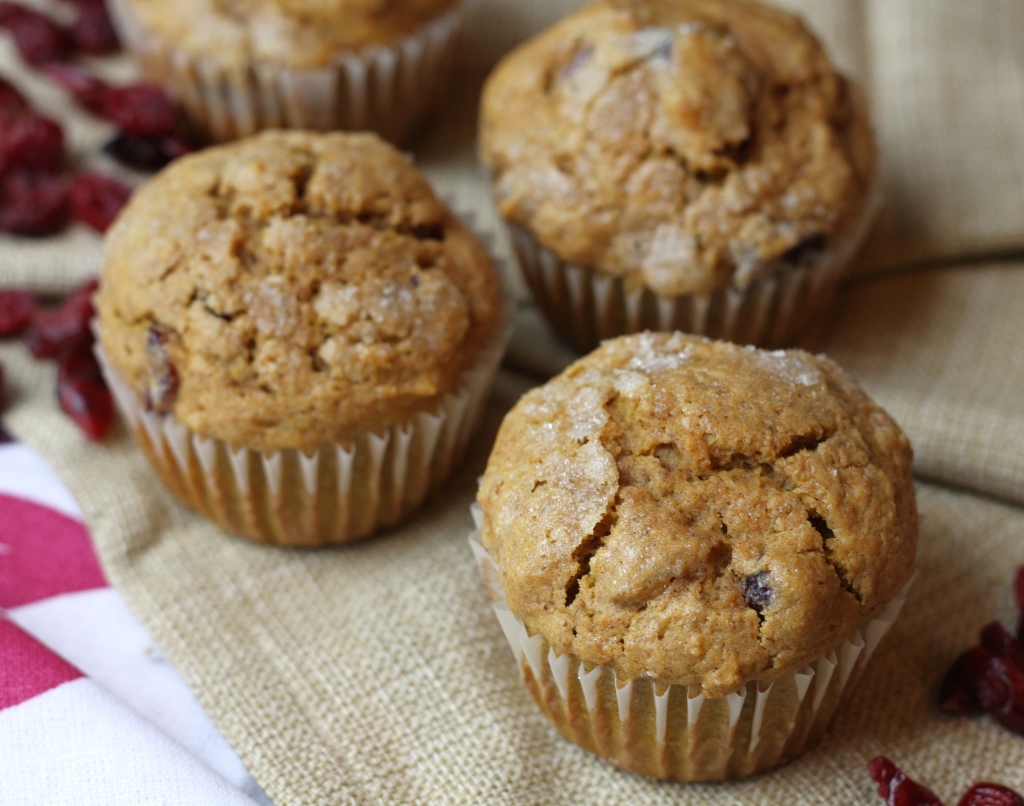 Pioneer Bread – Think of this quick bread as a healthy, less intimidating, more attractive cousin to the fruitcake.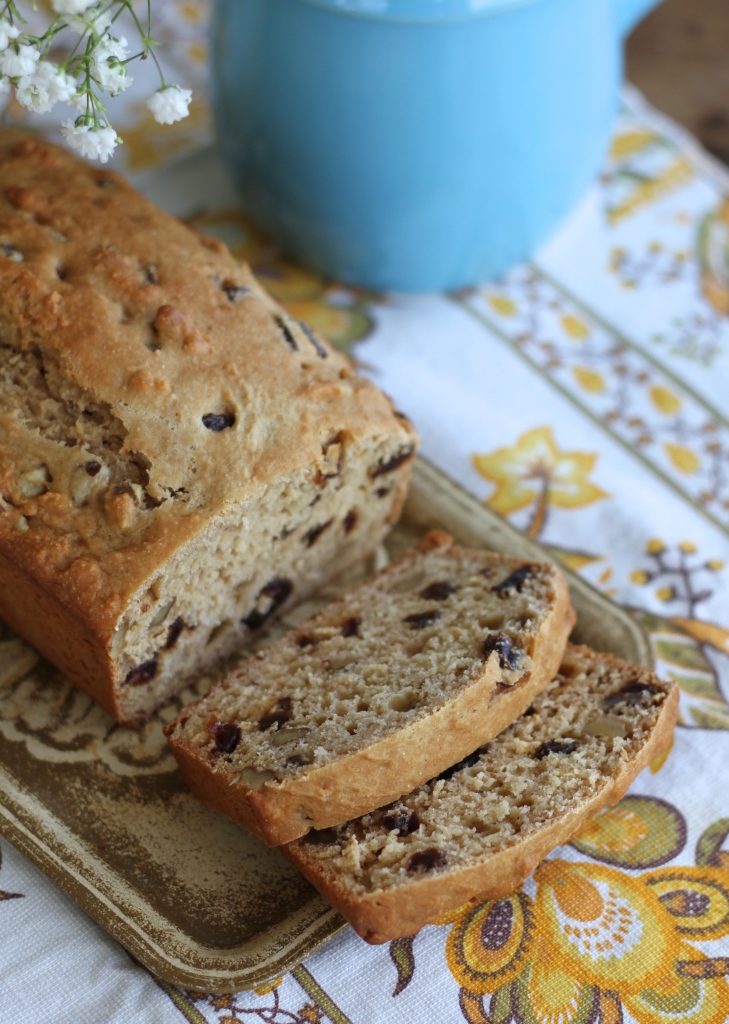 Honey Buns – Served for breakfast, brunch, or snack, these beauties will disappear faster than you can say Rudolph.  Make a double batch.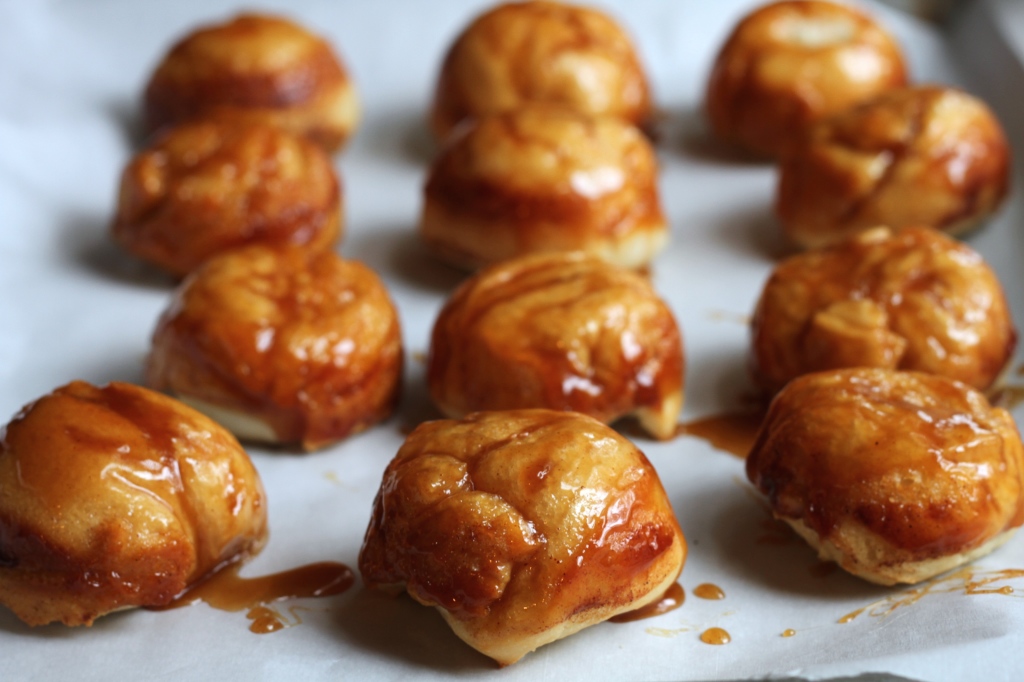 Baked Doughnuts – This no frills recipe allows you to top or dust these as you choose.  Straight out of the pan is an option I select often.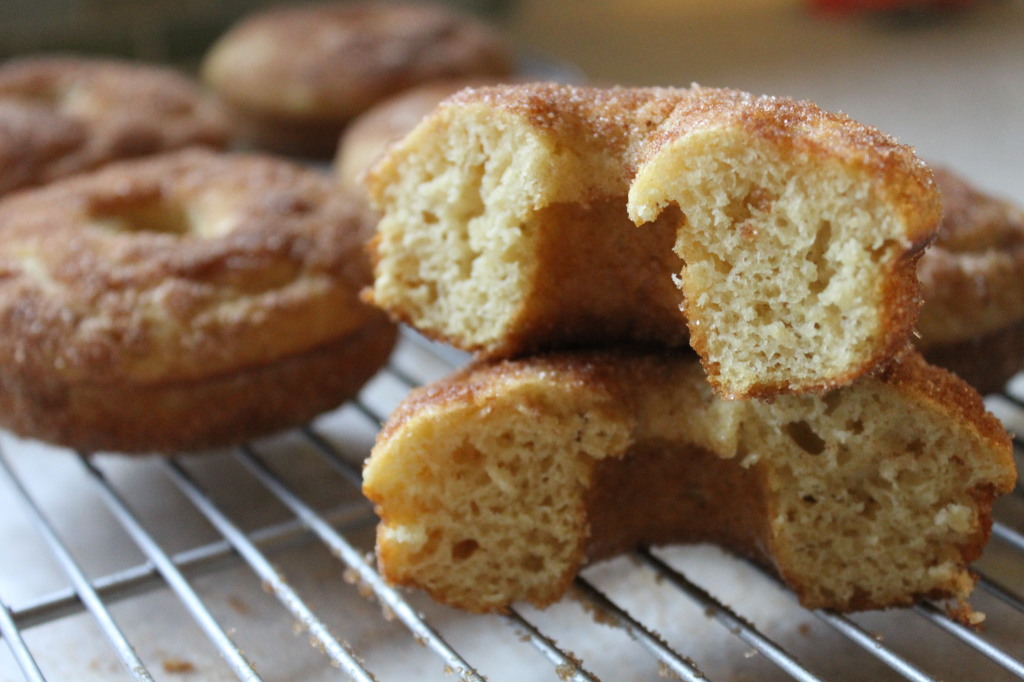 Apricot Scones – I try not to pick favorites, but these may top my list of scones that I can't live without.  Tender and flakey, these will ensure that you will never head to a bakery again.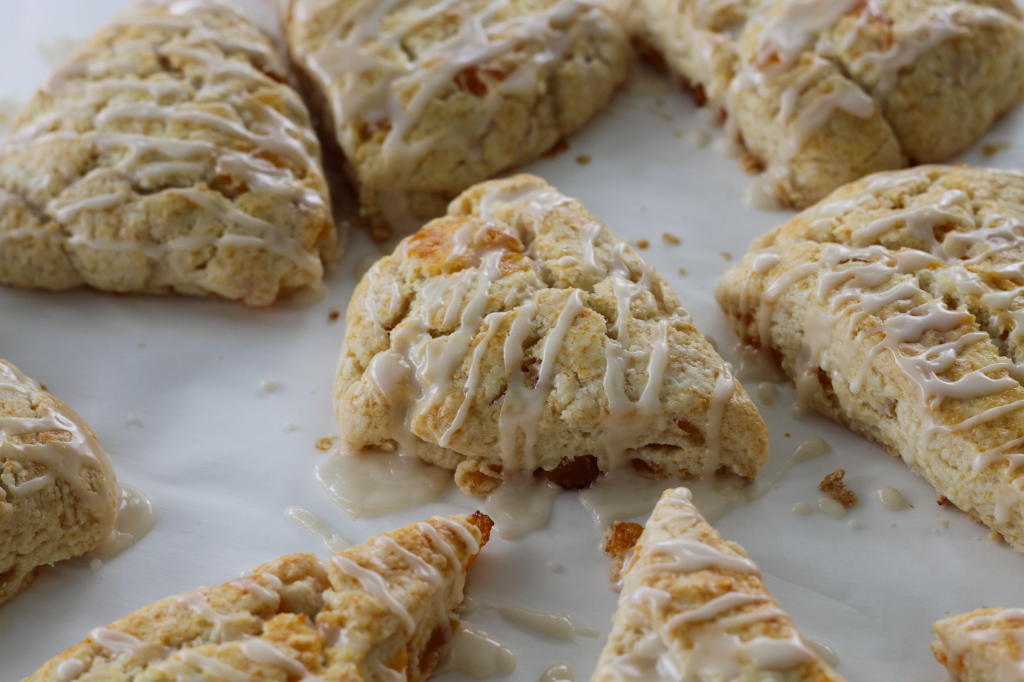 Dessert & Treats
Sour Cream Cherry Bars – The recipe says 'bars' but it is really just a super simple delivery system for an outrageous pie.  This big batch is great for a crowd but you will want to keep them for yourself!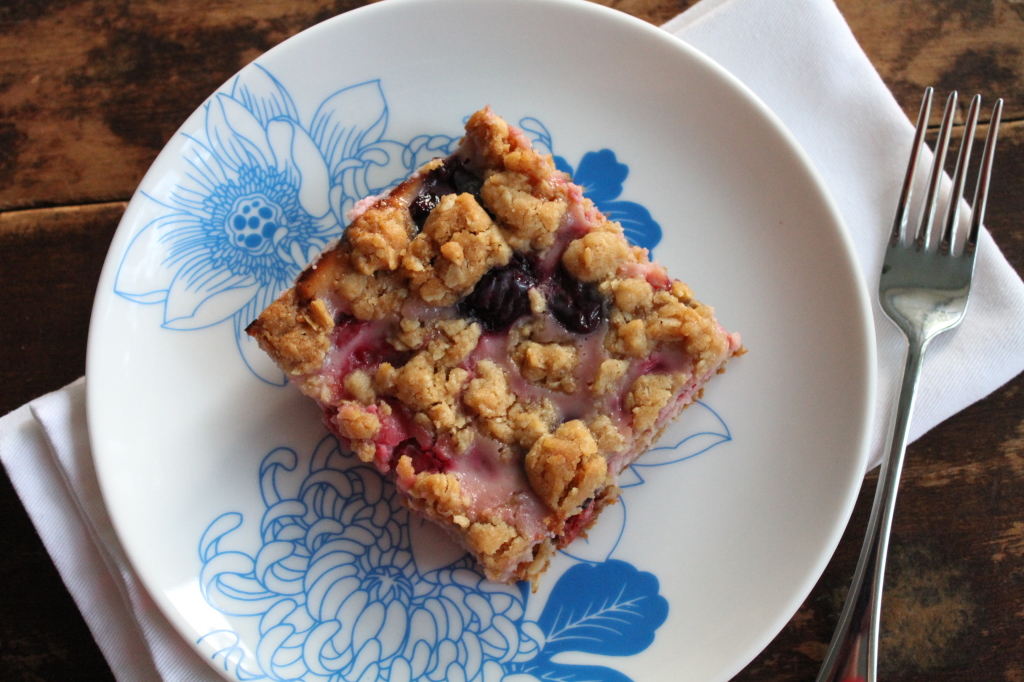 Chocolate Eclair Dessert – You need this in your life.  No bake and make ahead, I will understand if you make nothing else all Christmas season.  It is that good.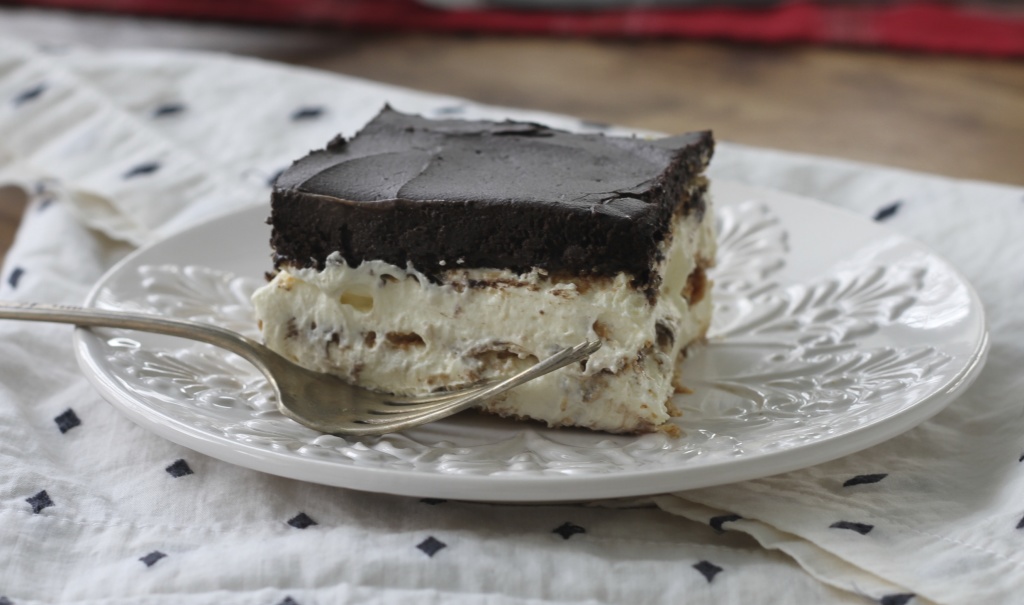 Christmas Munch – When you make this, be sure to pace yourself.  Keeping it under lock and key may be necessary.  Then again, it IS Christmas… On second thought, just make double.

White Chocolate Cranberry Swirl Cheesecake – This incredible dessert has a bunch of steps but really isn't that difficult.  It is however, simply superb.  An incredible centerpiece to a table.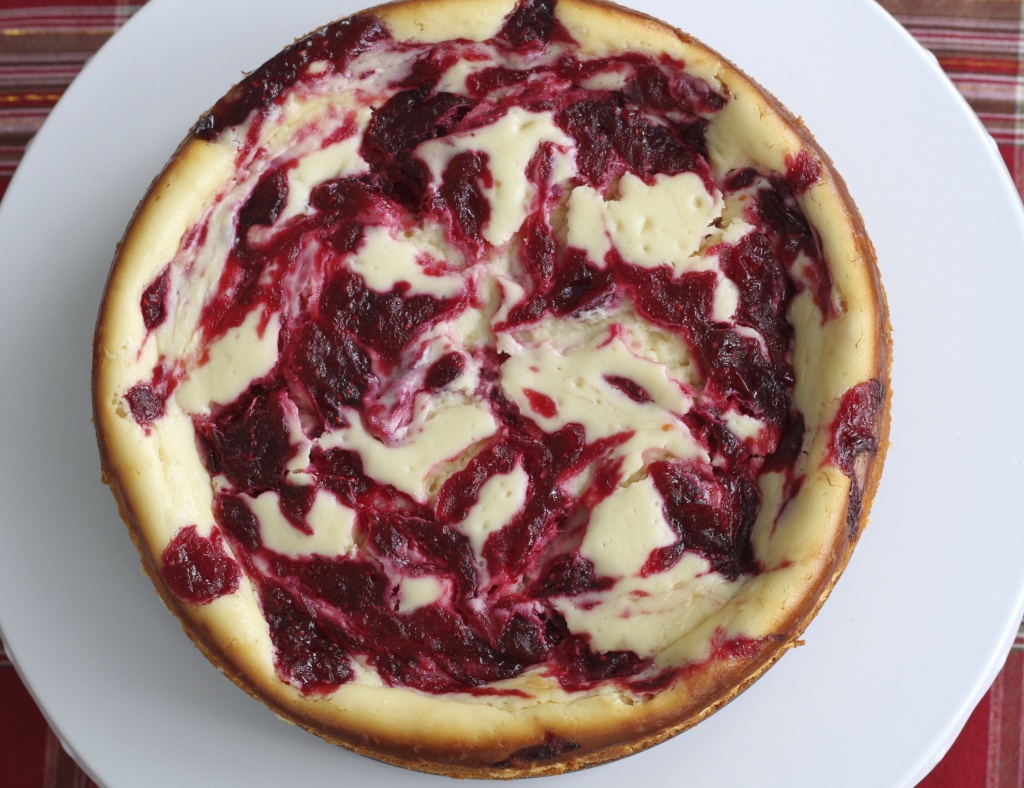 Peppermint Chocolate Chip Cookies – These get an easy boost from using a packaged mix.  Making these are a family tradition each year as they are super easy for my kids to do almost entirely on their own!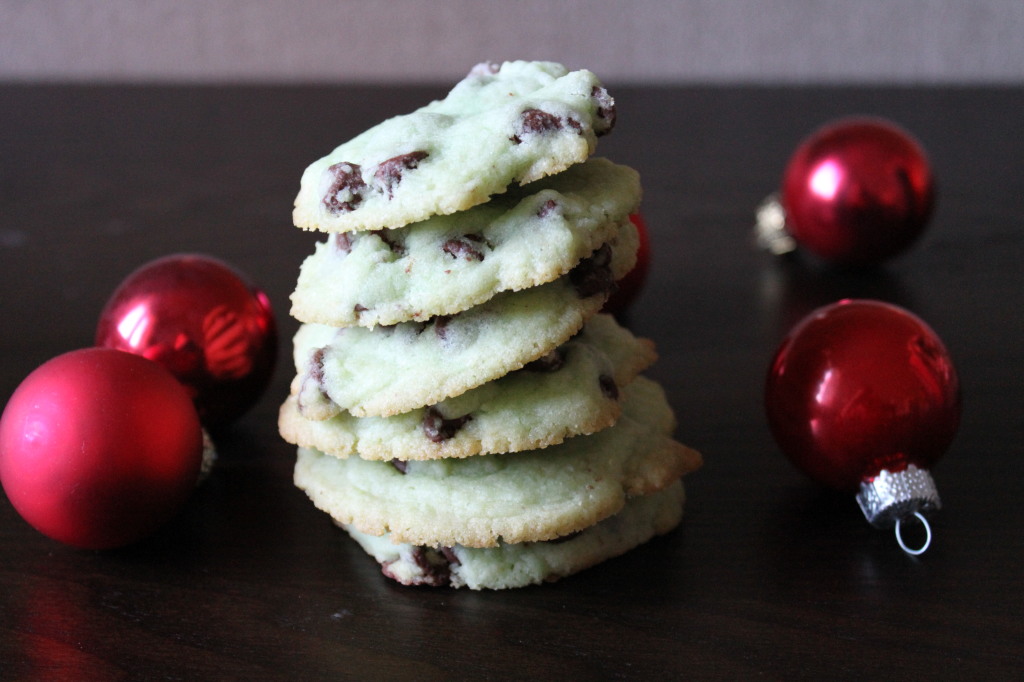 Maple Nut Cookies – Perfect for an exchange or carefully packaged for a friend or neighbor.  The smell alone will warm your heart.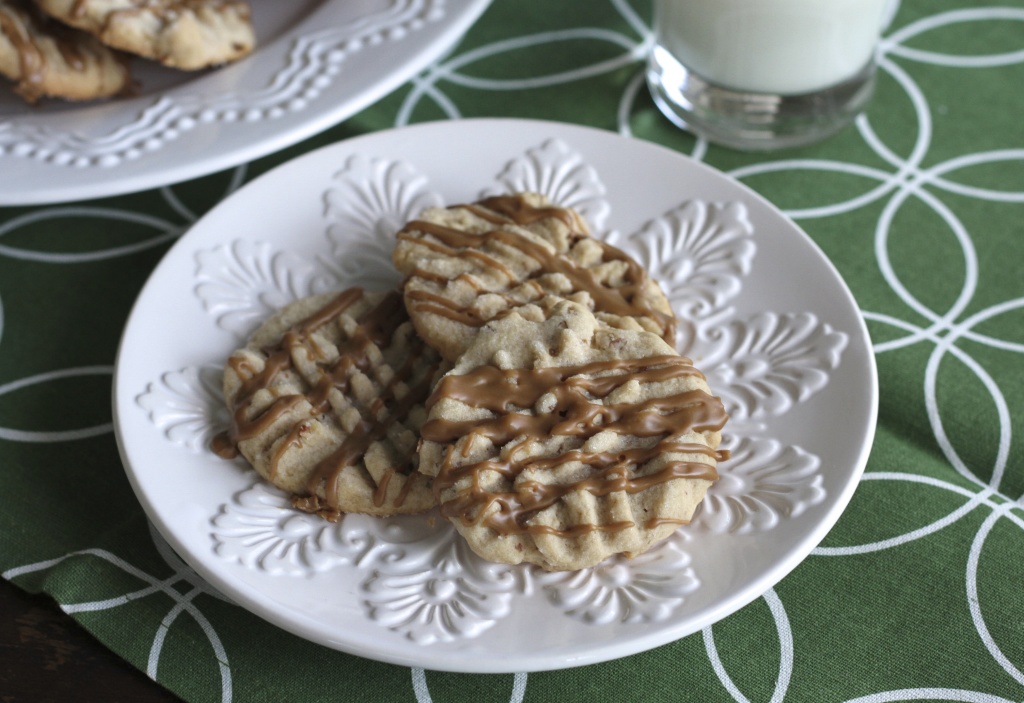 Chewy Ginger Cookies – Hands down, this is easily one of the best cookie recipes of all time.  Chewy and full of flavor, these top the list of holiday treats.  And year round treats, for that matter…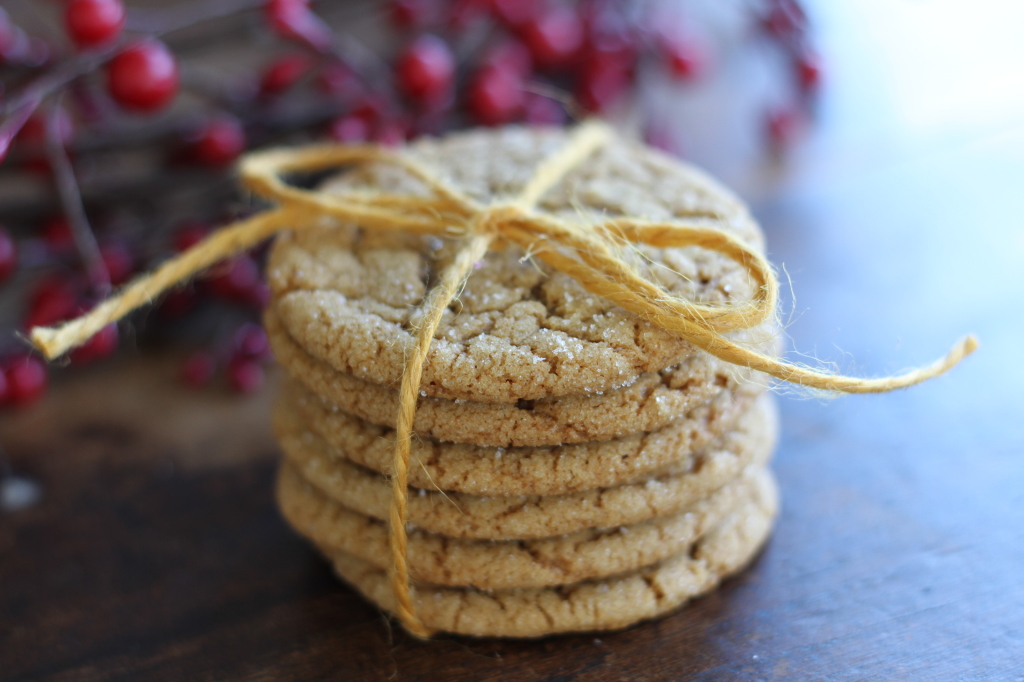 Ginger Chai Blondes – Add a cup of tea with one or two of these bars and you have a perfect treat.  They are soft, but still chewy, and perfectly sweet.  The flavors are subtle but spectacular and absolutely worthy of being wrapped in paper and taken to someone you love.